Wildflowers.ie
We are now open for Spring Sales 2020
We Produce and Sell Certified Native Sourced,
Irish Provenance Wildflower Seed Mixtures.
IMPORTANT: Email replies to @Yahoo or @hotmail
are being blocked.
You may not receive an email reply unless our
email info@wildflowers.ie is in your friends list,
instead your reply may go straight into email spam or trash.
If you don't get an email quote back in 3 days,
Please check your online spam box.

Price Rise: Due to last Autumns' rain,
The total harvest yield of seed weight is down by 25%.
Price have risen for 2020 accordingly.
Celebrating our 30th anniversary - Established 1990.
We are about to launch our new web in spring 2020
Breaking news:
We just launched Imithe for Craft gardeners
and early in March, we're giving free seeds to 3500 primary schools,
---
We guarantee all seeds, if you control the weeds
We supply a seed cert and instructions with all packs
and a 3 year guarantee, with support".
.............................................................................................
Employment Offer - Want to Work at DBN?
Update Nov 2019:
DBN offers one position in full or part time horticulture link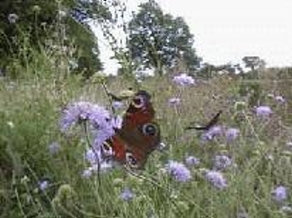 Products for: Public or trade.
Gardeners and professionals
Supplying You with Seed that grows
Biodiversity in every sack of seed
Need Support?
Wildflower seed mixtures are beautiful,
educational, inspirational, great for wildlife
and amazing to 'Bee' around.
Wild flower meadow mixtures are far less work than lawns,
Meadows save you lots of money and time.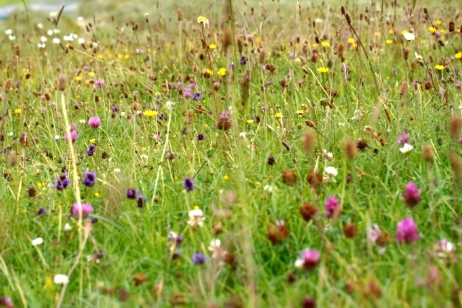 Mr Sandro Cafolla t/a Design By Nature
and his 'SeedHeads' Team of Irish Wildflower Growers
Design By Nature - Established 1990
DBN is a Department of Agriculture, Food and the Marine,
(DAFM) : Registered Native Sourced Irish Wildflower Seed Grower,
Harvester, Supplier, Processor, Mixer and Packer
DAFM Registered No: IECS44
Please read 4 ESSENTIAL PAGES
RELAX IN YOUR MEADOW
DISCOVER WILD NATURE
BE AMAZED, Start here - get a Free Quote
WHAT WE DO:
No other business produces Irish provenance native flora
We grow acres of wild sourced seed, we travel miles
to find sources we can collect from,
these small lots are then propagated, sown by hand,
Small living gene banks soon become larger field crops
These are weeded, grown in polycultures, rotated and
most summers we have a Wildflower Farm Open day
where you can see some of our crops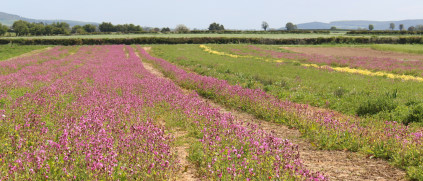 Many are first harvested by hand,
some crops we can take with combine harvesters,
Brush Harvesters and our own bespoke methods.
Then the seed-head, chaff and seed is gathered,
bundled, transported, to our seed house, where its
checked, dried, sorted, straw is removed, chaff is removed,
After winnowing and sieving it's then stored,
to be mixed and packed, all in Ireland, for Irish growers.
We answer customer questions by email / or quote form,
We make recommendations.
We accept photos of before you start and years after
We are mainly a mail order business serving the trade and public
with Seed mixtures. plants and individual species.
We are passionate about wildflowers.
Wildflowers are older than the oldest antiques,
Brighter than the newest novelty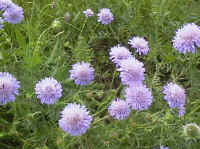 GO ON - CHOOSE... DESIGN BY NATURE
Bee in the sound of a living native wildflower meadow
buzzing with life link
35,907 Pollinator Projects sown in Ireland since 1990.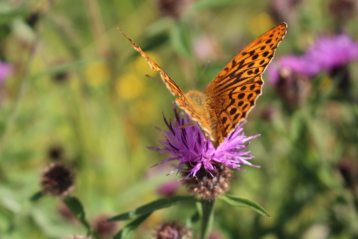 Measurement guide:
hectare ha, 10,000 m2 or 2.471 acres
One international acre is defined as 4046 square metres.
One old' acre equals about 4425 imperial
(0.405 hectares) | 4,840 square yards, | 43,560 square feet
Customer Safety: Legal | Product Warning.|
Refund and Cancellation | Payment Terms |
Please BEE Aware, people have become stung by falling or running into short-cut bee meadows.
Signs and fences during flowering may be essential.