100% Native Sourced Irish Provenance
Tried & Tested, Wildflower Seeds.
Ireland's Oldest Wildflower Seed Business
Mr Sandro Cafolla T/a
Design By Nature - Wildflowers.ie
Carlow. (Co Laois)
2022......
We reduced prices by 20% "After a great 21' harvest, prices are reduced for many seed mixtures. Some are dearer due to demand and pandemic supply chain costs,
Phone Hours: 10am to 12.30, Mon-Friday.
Sales Ph:056 4442526.
We are mail order and use Email to issue quotes
DAFM - Dept' of Agriculture - Registered
No: IECS-44, Native Species Seed House
Native Sourced Irish Wildflower Seed Grower,
Harvester, Supplier, Processor, Mixer and Packer.
3 year Warranty, terms apply (see below)
Supplying You with Seed that Grows
Biodiversity in every Sack of Seed.
We supply Nationwide, to Public and Trade
Gardeners and Professionals

Free Post
Mail Order, Rapid ÁnPost Delivery
Delivered FREE with Barcode 'Track and Traceable'.
Link: Contact Us and 'GET A QUOTE'
The Clear Market Leader: Established 1987, We farm grow wild sourced native flora. In 1990 we established the National Irish Wildflower Seed Collection, By 2022, 30,000+ Irish customers.
Eight Employees, 10 Farmers, 3 to 5 ton production from 300 acres+

Handing On Our Heritage. Since 1990, we supplied over 4000 H.a of Native wild flora to our wonderful customers. That's 60 tons of wildflower seed, about 75 Billion large seeds and 180 trillion small seeds.
We are even teaching our competitors to grow wildflowers so that the industry can grow quicker.
100% Irish Owned
Sandro Cafolla t/a Design By Nature - Www.wildflowers.ie
First for Nature: Ireland's first native seed producer.
Established 1990, based in Carlow and Laois.
We grow 22 H.a of intensively managed crops
and over 145 H.a of extensively meadow crops
Our seed is all produced as HVNF, some SAC,
more natural farming, a touch of organic symbol
farms and a few conventional low input farms.
In some crops we use small amounts of
herbicides in most crops, no inputs at all.
We have a positive Carbon footprint its -net Zero.
We sequester 107,359 tons of Carbon per year
We consume 34,600 tons of Carbon per year, Not including our trees and shelter belts.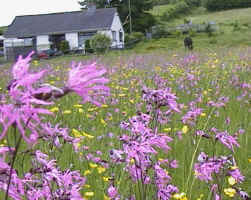 OUR PROFITS. Your purchases helps keep us as the leading independent, Non funded, Direct Action, plant species based conservation organization in Ireland
Unlike all others we always have been a 'Socially orientated micro SME' who has always spoken
first for nature, we directly 'act' to save species
Due to thousands of customers, and that we are Ireland's longest lasting social business, we use all profits in protecting biodiversity and saving species.
Email. info@wildflowers.ie
If you send an email, please put our email address
in your friends list, so our response does not
go into your trash or spam.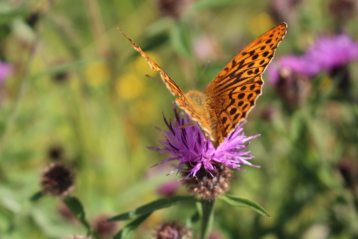 United Nations Decade on ecosystem-restoration 2021-2030 this link opens a PDF download from EU
Scientific proof that wildflowers protect nature
ec.europa.eu/environment/integration/research/newsalert/pdf/
AES_impacts_on_agricultural_environment_
Our Groundbreaking advice and Product Success is
world famous
We are the world first business to established to protect nature. Today we are teaching the Irish and European seed industry about the importance of wildflowers and how to grow crops and keep them wild.

Cv: Representing Ireland Inc for Bord Bia. Brand Image. Irish first advisor on Biodiversity to our Government. Training Teagasc, the Farmer and the Irish Seed Industry.
Saving Species growing Ecologies.
Free advice & successful meadows to over 60,000 Irish Gardeners, thousands of farmers, schools and tidy-towns.
Recent Customers incl: Most Co Councils, OPW, NPWS, Coillte, BnMona, Musgraves, Keelings, Intel, HSA, Most recent Infrastructure project : N59 Road and Sligo By Pass
We supply advice and seeds for roadways plantings, land-caps, Solar and wind-farms, extraction industries, Biodiversity for Social responsibility in Food, Pharma and IT sectors.
Saving nature, re-wilding Ireland
Helping you sow and grow your Irish Garden
---
Our re-sellers are
www.mrmiddleton.com www.theirishgardener.com
www.thegardenshop.ie www.connectingtonature.ie
Always ask for Irish native 'provenance' as many seed sellers import
'native' !!! wildflowers and sell them alongside our native Irish seed
---
We wild source hand picked quality perennials
Grown across Ireland on Irish Farms.
Totally Irish Provenance Certified Seed.
Tested by DAFM in Ireland and EU Legal.
Handing On Our Heritage
We are the FIRST and ONLY Irish Producer and Grower of
Irish Native provenance wild and farm grown Flora.
We guarantee all seeds, if you control the weeds
We supply a seed cert and instructions with all packs
and a 3 year guarantee, with support".
Wildflower seed mixtures are beautiful,
educational, inspirational, great for wildlife
and amazing to 'Bee' around.
Wild flower meadow mixtures are far less
work than lawns,
Meadows save you lots of money and time.

Great Irish Horticulture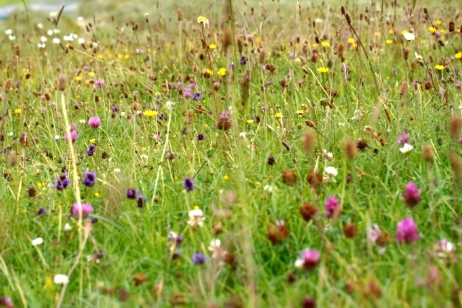 Please read 4 ESSENTIAL PAGES
Native Irish provenance flowers can survive your local climatic
conditions and protect local wildlife.
Unlike non-native plants. when you buy native sourced Irish species
they flower at the same time as the wildlife that visits the plants,
Imported wildflowers can bring plant disease and pests to Ireland.
Your purchases also supports jobs in Ireland.
Our products are price competitive with EU. and UK imports.
Our products cannot be compared to USA imported flora
as they are totally different, if a mix contain larkspur, calendula,
blue lupine, Californian poppy or many others such as flax,
its not a native mix, even if it says wildflower,
they are cultivated forms of wildflowers and not natives.
BEWARE OF BREXIT IMPOSTER POSERS IMPORTING!!! Even an Irish phone and address does not mean the firm or the WILDFLOWER SEED OR PLANT stock is Irish. It MUST SAY: Provenance: Native Irish, Sourced in Ireland and Tested by DAFM.
NOR SHOULD IT BE A CERTIFIED AGRI-FORBE as many are cheap CULTIVATED VARIETIES OF IMPORTED WILDFLOWER 'types and varieties'' called Forbes and are EU Certified for FOR FARM USE ONLY. Many Irish sellers, are importing flora, that they called wild. it's not.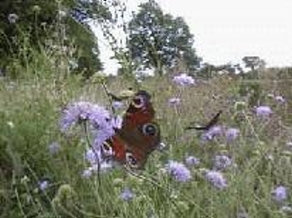 WHAT WE DO:
We are mainly a mail order business serving the trade and public with Seed mixtures. plants and individual species.We are passionate about wildflowers.
No other business produces Irish provenance native flora. We grow acres of wild sourced seed, we travel miles to find sources we can collect from. These small wild seed lots are then propagated and farm grown as crops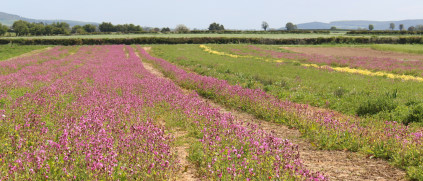 Many of our species are first harvested by hand.
Some crops we can take with combine harvesters, brush harvesters and our own bespoke methods.
Then the seed-head, chaff and seed is gathered, bundled, transported, to our seed house, where its checked, dried, sorted, straw is removed, chaff is removed,
After winnowing and sieving it's then stored, to be mixed and packed, all in Ireland, for Irish growers.
Wildflowers are older than the oldest antiques, Brighter than the newest novelty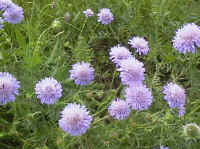 Great Irish Horticulture
(Dept' Agriculture) :Registered Native Sourced Irish
Wildflower Seed Grower, Harvester,
Supplier, Processor, Mixer and Packer
DAFM Registered No: IECS-44
Vat No : IE 3656298P | Business Reg: 109182
IECS-44-EC rules & standards
EU-TTC=IRE-SEE-N-17-19
DBN-ConservationGrade
DBN-NativeProvenance
Measurement guide:
hectare ha, 10,000 m2 or 2.471 acres
One international acre is defined as 4046 square metres.
One old' acre equals about 4425 imperial
(0.405 hectares) | 4,840 sq yards, | 43,560 sq feet