Wildflowers.ie
IMITHE for Schools wildflowers.ie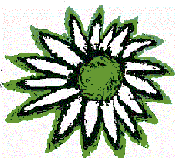 Species Datapage IMITHE
SCHOOLS ? Do Not contact Design By Nature / Wildflowers.ie
We Produce and Sell seeds, we do not give seeds away for free
Supervalu bought seed from us at a discount
We part sponsored the project and added the rare flowers to make your school part of Imithe
http://wildflowers.ie/imithe.htm
Scroll down the page to find specific species info
and see
https://supervalu.ie/real-people/save-the-bees
https://supervalu.ie/real-people/save-the-bees/a-to-bees
https://supervalu.ie/real-people/save-the-bees/terms-and-conditions

https://supervalu.ie/real-people/sponsorship/tidytowns/impact-on-pollination
Note, The seed mixture will grow on any soil, but the rarer plants would prefer dryer sandy soils in full sun.
They will grow in a large tub, bales of sand, dry beds or well drained borders.
The Schools Pack contains the following species : Bluebell, Centaury, Cowslip, Devil's Bit Scabious, Field Scabious, Foxglove, Hedge Garlic Mustard, Kidney Vetch, Lady's Bedstraw, Greater and Lesser Knapweed, Marjoram, Meadowsweet, Mullein, Ox-eye Daisy, Purple Loosestrife, Ragged Robin, Red Campion, Sea Mayweed, St Johnswort, White Campion, Yarrow, Yellow Agrimony, Salad Burnet, White Bedstraw, Wild Carrot
Annuals include: Corn Marigold, Corn Poppy, Corncockle, Cornflower, Scented Mayweed,
The five Imithe species listed below are the rare species in the mixtures
Our new web will have full details, colour photos and more, come back next spring, put you name on the new interactive map to mark who and where is growing living gene-banks. Schools will also be able to upload their gene-bank stories and photos online.
Imithe
'Disappeared'
The U.N. has declared a decade of ECOSYSTEMS RESTORATION from 2020-2030.
To celebrate, we are giving Irelands Craft Gardeners and 3500 schools rare or endangered wildflower seeds to grow.
'Throw out the tulips, dispense with the wallflowers, dump the dahlias and summer bedding'
We want you to give over ONE SQUARE METRE of your bedding scheme and turn it into a living genebank for species in-danger or disappearing
We simply would like you to stop ordering enough tulips and bedding plants to sow 1 or 2 metres of flower bed, and instead would ask you to grow a plot of the plant species enclosed. As the project grows we would hope to make more species freely available to you.
When the plants grow for you, we hope you would transplant them into a more natural environment or give them away, esp' to local schools or tidy-town group and then you could introduce another species to the gene-bank.
Currently we have uploaded images and a short video on 'Facebook' search: Imithe – Disappeared. and soon www.Wildflowers.ie will launch a new web site in 2020 showing a map of Ireland of which gardens are growing these species in living gene-banks, the official launch is to be decided. When gardens establish the plots, upload the photos, we will then send out new species each year.
Wild plant species are in decline. In Ireland 'on site' conservation in the wild is the first priority, as climate and land use change, increasing visitor foot fall, bad or poorly managed sites, issues with landowners, plant hunters, change of ownership, bad feeling towards officials, lack of political will, the clash between departments fighting over funds and many more reasons, have all resulted in more and more plant species getting rarer and rarer. The national strategy of the past 50 years, has failed many species especially those whom receive no targeted legal protection.
DBN have actively targeted a plant conservation message at all levels of Irish society. In 1988, DBN published privately the 'Cornflower Response' in which we alerted the Irish states' senior botanists that there was an urgent need for living gene-banks, we sourced EU funds and convinced the Dept' of Agriculture to help establish a genetic resources umbrella in Ireland.
Yes, great work has been done and our understanding has come along way since then. Trinity Collage established a seed gene bank for the rarest species, Universities and the National Biodiversity centre have since made strides in understanding and scientific advancement.
Yet. to-date very few living gene banks are to be found in Ireland other that tiny collections of very few species. If only one of the hundred gardens we have sent these seeds to successfully grows these wildflowers then there will be a doubling of the national population, if many of you grow them, we will save this species from 'near extinction'.
Think National collections of garden plants, we encourage you to freely give the seeds or cuttings that are produced to known accomplished gardeners that visit your domains, thus eventually spreading these plants into private gardens, especially now that we have 'turned so many on to wildlife gardening' that there are plenty of gardeners who wish to grow rarer species to save them, for we get many requests and have to turn them down. We decided it's better for craft gardeners to start with the first rare seeds, and then give them away.
Our proof that this idea works can be found in just one story of nuns in a local convent who many years ago, unknowingly dug up from the wild, one of Ireland rarest species the Meadow Saffron or as they thought Autumn crocus and planted it in their garden, so successful was their care and culture of the plant and conservation that they distributed many bulbs to local gardens in Carlow and established a roadside planting, sadly the council since widened the road and the species has disappeared from the roadside. The samples we collected from the garden were sent to the National Botanic Gardens, where the students lost the plants. It was this event that inspired us. we need lots of gene banks of the same species, unlike national collection of single species in single or duplicate gardens. The collections should also be regionally based, on advice form the National Botanical Gardens. Senior Botanists advising the NPWS are suggesting that we should not apply to grow protected species, but if we succeed at this level who knows what citizen science can do.
When you first establish these beds we would encourage you NOT to provide 'signage Nor story' to inform your visitors. But as the plants grow and thrive by all means set out the story and give the plants away. But keep the gene-banks secret until well established.
IS THIS LEGAL? Yes, it is,
We will not be sending you species 'Protected by Law '. Each year, we will be sending you rare, endangered, uncommon and no 'longer common' species especially non food or medical plants that will not receive the aforementioned protection.
Where is this going? That is entirely up to you, ideally we would hope you evolve spaces that are clearly labeled, separated from cross pollination by cultivars of same species and weed free. We would hope you collect more seed and share these plants.
Our new web will also answer planting suggestion enquiries, for now, germinate them from early spring sowing indoor, or in March/April out door.
Imithe, is a campaign to directly intervene to save native Irish wild-flowers.
Campaign Manager. Sandro
Press release, this is the letter we sent with seeds to gardeners. Dec/21/2019
Early 2020 we are launching a new web with a shop, replacing the current 20 year old web were asking you to visit the old web before it goes off air, it has no shop or advertising, nor tracking, so there is no catch, just some more info about the 'Imithe' project and the species data for the seed packets we have sent you. Our new web will have an interactive map showing all Ireland gardens and gardeners that are taking part in 'Imithe and who want the publicity of being on our map. So you have to opt in.
Project partners, - To date, dec/'19, facilitation has been from:,
Dept' Culture, Heritage and Gaeltacht (NPWS), National Botanic Garden with advise and expertise, Project management and concepts, Hannah Hamilton (A New Leaf) . Re: Five year plan for schools to grow a living library / gene-bank. The plan is with the Heritage Council for guidance and funding consideration. The plan includes dedicated teams to teach the teachers and primary students, a support web and prizes for the best school gene-banks and associated projects. We have yet to present our final proposals to The Dept' of Agriculture, National Biodiversity Centre, NPWS and DAFM.
Were hoping craft gardeners will assist the kids as well. Over time we hope to freely introduce many more rare species to be grown in living gene-banks through out Ireland, these will be planted by Councils, Irish waterways , Tidy-towns/community and business such as Bord na Mona and Coillte. Wildflowers are also needed for conservation, integrated pest management and ecosystem services.
Species Datapage IMITHE
The Schools Pack contains the following species : Bluebell, Centaury, Cowslip, Devil's Bit Scabious, Field Scabious, Foxglove, Hedge Garlic Mustard, Kidney Vetch, Lady's Bedstraw, Greater and Lesser Knapweed, Marjoram, Meadowsweet, Mullein, Ox-eye Daisy, Purple Loosestrife, Ragged Robin, Red Campion, Sea Mayweed, St Johnswort, White Campion, Yarrow, Yellow Agrimony, Salad Burnet, White Bedstraw, Wild Carrot
Annuals include: Corn Marigold, Corn Poppy, Corncockle, Cornflower, Scented Mayweed,
The next five species listed below are the rare species in the mixtures
Free Seed Packet No: 1 of 5:
English Name: Nettle-leaved Bellflower (recently removed from Protected species list)
Botanical name: Campanula trachelium, Irish Name: Scornlus
Legal Status: (endangered, but not protected, was protected under previous act)
Ref : http://www.irishstatutebook.ie/eli/2015/si/356/made/en/print
Family: Campanulaceae, Genus: Campanula may be annuals, herbaceous or evergreen perennials, with bell or star-shaped, often blue, flowers in late spring or summer
Plant range: Eur. N Afr. & Sib. It is a Eurasian blue wildflower and now naturalized in south-east Ireland. Once listed on The Irish 'Protected species list' it has recently been removed.
Hardiness: Withstands severe cold. listed as H7 on www.rhs.org.uk/Plants/2983/Campanula-trachelium/Details
Aspect:South-facing or North-facing or West-facing or East-facing
Exposure: Exposed or Sheltered Moisture: Moist but well-drained to dry.
Soil: Sand, Clay, Loam pH: Alkaline, Neutral
Details: C. trachelium is a Blue/purple flowering robust perennial with nettle-like, deeply toothed leaves and erect. Leafy stems bearing a raceme of bell-shaped lavender-blue flowers 3cm long in summer, Campanula trachelium is a perennial plant with one or more unbranched, often reddish, square-edged stems that are roughly hairy.
The leaves grow alternately up the stems. The lower leaves are long-stalked and ovate with a heart-shaped base. The upper leaves have no stalks and are ovate or lanceolate, hairy with toothed margins. The inflorescence is a one sided spike with a few slightly nodding flowers. Each flower has five sepals which are fused, erect and hairy, and the five violet (or occasionally white) petals are fused into a bell that is hairy inside. There are five stamens and a pistil formed from three fused carpels. The fruit is a hairy, nodding capsule.
Height: 0.3-.7 metres, Spread: 0.1- 0.25 metres Foliage: Deciduous
Habit: Bushy, Competes well in semi-shade with other upright wood edge species.
Pruning: Can be cut back after flowering to prevent seeding and to encourage a second flush of flower
Pests: Vulnerable to slugs and snails, Diseases: Powdery mildew and rust
Cultivation: Any fertile, well-drained soil in sun or part shade. The flower colour is best in shade
Propagation: Propagate by seed in containers in a cold frame in spring. Divide in spring or autumn. Take stem-tip cuttings from new growth after flowering
Suggested planting locations: Flower borders and beds, Under-planting of Roses and Shrubs Cottage & Informal Garden Wildflower meadow, Orchard gardens and Wall base.
Living Gene-bank & Seed Collection:
Campanula trachelium: Sow <15 plants per m2 . Spacing between Plants: 50 cm, clean weed free soil. In Year two, Pinch growing point of flowering stem when emerging to cause multi branching flowers stems. After flowering seeds ripen 4 to 6 weeks. Cut long stem and dry as per normal.
Seed Yield per metre: 3rd year = Very high yielding >100 grams, Seeds per gram: >5000
Grams required per 100 plants: 0.015
Germination Time: Fast , keep seed moist with temperatures above 18°C
Press seed to soil, cover ever so thinly or not at all, and do not over water.
Once germinated, enjoys cool growing climate, such as shade house.
Transplant out: Early spring or Autumn.
Weed Control: Mulch, Hoe or chemical spot control- weed wipe bar.
Estimate seed harvest time from sowing: 2 to 4 years
Seed Storage: Normal, Pre-sowing Seed treatment: None required
Free Seed Packet No: 2 of 5:

Common Name: Hare's Foot Clover

Botanical Name: Trifolium arvense

Slender, branched, hairy, leguminous annual, found commonly in dry sandy places, but not on calcareous soils. Very local in Northern Ireland.

Management: keep grassland open

Further details to follow on new web.
Free Seed Packet No: 3 of 5:
Common Name: White Campion
Botanical Name: Silene alba
If you have limy dry sandy or light soil in full sun, then this is one of the very best wildflowers for you to grow. the flowers do not last long but the plant flowers for a long-time and attracts many insects. 

Management:  Allow to self seed. Short lived and if the plant disappears re-cultivate or gap create to get it back.
Tolerance of cutting: Low, 
Cutting time: None, 
Edible / Medicinal:  
Like Catchfly, a similar species, often sticky. Occasional in our seed sources.
Life Cycle (Form): Perennial
Flower Height: 20 to 40 cm
Foliage Height: 5 - 10 cm
Flower Colour: White, 
Flowering period: June, July, August, 
Time to Flower: 12, months
Soil Type: Will grow in dry, sandy, Loam, 
pH Type: Neutral, Alkaline. Moisture: Dry, 
Aspect: Full sun, 
Wildlife Value: High, Attracts Insects.
Free Seed Packet No: 4 of 5: English Name: Field Scabious

Botanical name: Irish Name:

Management: Responds to cutting, In the garden, dead head for longer flowering.

Tolerance of cutting: Normal, will re-grow and flower

Cutting time: End of summer, or spring in short meadows

Edible / Medicinal: Do not consume unless advised.

Life Cycle (Form): Perennial

Flower Height: 50 to 120 cm

Foliage Height: 35 - 50 cm

Flower Colour: Blue,

Flowering period: July, August,

Time to Flower: 24 months

Soil Type: Will grow in most soils, best in deep, dry, sandy, light or rich soil.

pH Type: Neutral, Alkaline.

Moisture: Dry, Moist,

Aspect: Full sun

Wildlife Value: High, Attracts Birds, Butterflies, Hoverflies, Bees and Bumble Bees
Free Seed Packet No: 5 of 5:
Common Name: Burnet Saxifrage 
Botanical Name: Pimpinella saxifraga
Management:  Moderate persistence grassland. Keep fertility poor, 
Tolerance of cutting:  None, except end of season managementCutting time: None
Edible / Medicinal: 
Burnet Saxifrage is the white flower growing here on an EskerLife Cycle (Form): PerennialFlower Height: 30 to 50 cm
Foliage Height: 10 - 20 cm
Flower Colour: White
Flowering period: July, August, September.
Time to Flower: 12 months
Soil Type: Best in dry, light and sandy poor soil. Waste Places and gravel pitspH Type: Neutral, Alkaline
Moisture: Dry, 
Aspect: Full sun.Wildlife Value: Low, 
Blank:
Common Name:

Botanical Name:

Management:

Tolerance of cutting:

Cutting time:

Edible / Medicinal:

Life Cycle (Form):

Flower Height: 00 to 000 cm

Foliage Height: 00 - 00 cm

Flower Colour: 0

Flowering period: 0

Time to Flower: 0

Soil Type: 0

pH Type: 0

Moisture: 0

Aspect: 0

Wildlife Value: low